Imagine saying your vows on a breathtaking beach in Bali, or dancing the night away at a luxurious chateau in France. The world is your oyster when it comes to destination weddings, and with our comprehensive guide, you'll be able to navigate the intricacies of planning your dream wedding in an international setting. From choosing the perfect location to handling legalities, logistics, and cultural nuances, we've got you covered. So pack your bags, grab your passport, and get ready to embark on a once-in-a-lifetime journey as we help you craft your perfect international "I do".
Choosing the Perfect Destination
When it comes to planning your dream wedding, choosing the perfect destination is a crucial decision. The location sets the tone for the entire event and creates a unique and memorable experience for both you and your guests. There are several considerations to take into account when selecting a destination for your wedding.
Considerations for a Destination Wedding
Before deciding on a location, it's essential to think about your personal preferences and what type of wedding experience you envision. Consider factors such as the climate, scenery, and cultural attractions of different destinations. Some couples may be drawn to tropical beach weddings, while others prefer a romantic vineyard setting or a majestic mountain backdrop. Make sure to discuss your ideas and expectations with your partner to find a destination that suits both of your preferences.
Popular International Wedding Destinations
There are countless stunning destinations around the world that cater to couples seeking an international wedding. From the pristine beaches of the Caribbean and the exotic landscapes of Bali to the charm of European cities like Paris and Florence, there is a destination to suit every couple's taste. Each location has its own unique charm and amenities, so it's crucial to research and find a destination that aligns with your vision and budget.
Factors to Consider When Choosing a Destination
While choosing a wedding destination, there are a few practical factors to keep in mind. Consider the accessibility of the location for both you and your guests. Is it easy to reach, or will extensive travel be required? Additionally, think about the weather and climate during the time of year you plan to get married. It's important to choose a location and timing that will provide the best conditions for your wedding celebration. Finally, consider any legal requirements or restrictions that may apply to getting married in your chosen destination.
Planning and Coordination
Planning a destination wedding requires careful coordination to ensure that everything runs smoothly on your big day. From hiring a wedding planner to managing travel logistics, taking these steps will help alleviate stress and ensure a seamless experience.
Hiring a Wedding Planner
One of the first and most important steps in planning a destination wedding is hiring a wedding planner who specializes in international events. A experienced planner will have local knowledge and contacts, which is invaluable when organizing a wedding in a foreign country. They can assist with finding vendors, handling legal paperwork, and navigating cultural customs. A wedding planner will take care of the logistics, allowing you to focus on enjoying this special time with your loved ones.
Obtaining Legal Requirements
Before you can tie the knot in your chosen destination, it's essential to understand and fulfill any legal requirements. These requirements vary from country to country, so it's crucial to do thorough research or consult with a wedding planner who is familiar with the legalities. Some common requirements include obtaining a marriage license, providing proof of identity and residency, and meeting any specific timelines for paperwork submission.
Managing Guest Travel
As the host of a destination wedding, it's important to assist your guests with their travel arrangements. Provide them with detailed information about transportation options, such as flights, trains, or rental cars. Additionally, recommend accommodations in the area and provide them with any special rates or discounts you may have secured. Open lines of communication with your guests, so they feel supported and informed throughout the planning process.
Coordinating with Local Vendors
When planning a destination wedding, it's crucial to establish relationships with local vendors. Your wedding planner will have expertise in this area and can recommend trusted professionals for services such as catering, photography, and floral arrangements. Working with local vendors not only ensures a smooth planning process but also supports the local economy and allows you to incorporate authentic elements into your wedding.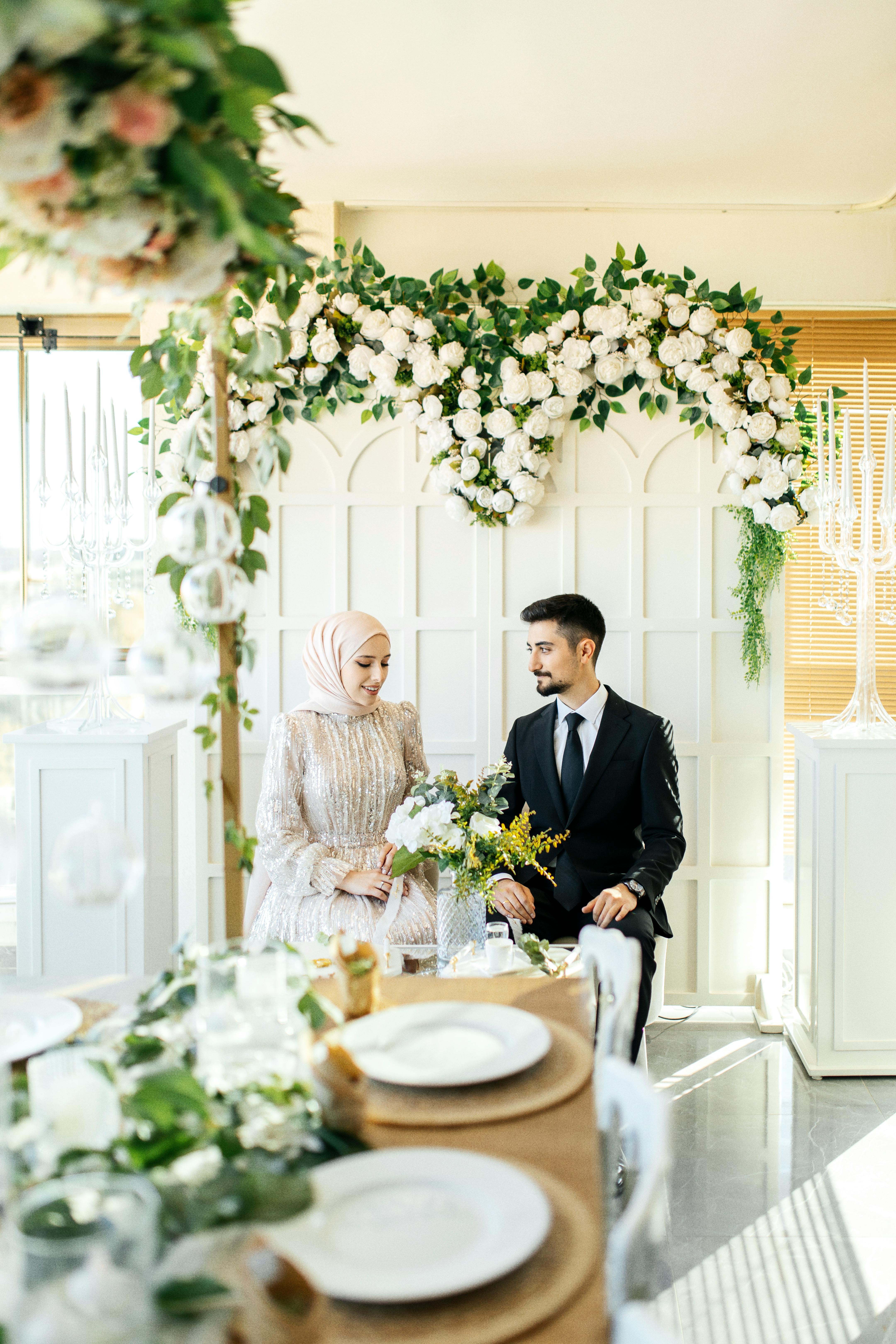 Budgeting and Financing
Creating a realistic budget for your destination wedding is an essential step in the planning process. Understanding the costs involved and exploring financing options will help you make informed decisions and avoid any financial stress.
Setting a Realistic Budget
Before diving into the wedding planning process, it's crucial to set a realistic budget. Take into account all necessary expenses, such as venue fees, catering, decor, and travel costs. Consider the currency exchange rates if you're planning an international wedding. It's important to be transparent with your planner and vendors about your budgetary constraints to ensure that they can work within your financial limits.
Costs to Consider
Destination weddings can have additional costs compared to traditional weddings due to travel and accommodation expenses. Consider the costs involved in transporting you, your partner, and your guests to the wedding destination. Additionally, factor in any additional decor, cultural experiences, or excursions you plan to offer as part of the wedding festivities. It's crucial to account for these expenses when creating your budget to avoid any surprises later on.
Financing Options
If you need assistance funding your dream destination wedding, there are various financing options available. Research different loan providers that offer competitive interest rates and flexible repayment terms. Alternatively, you can explore crowdfunding platforms that allow your loved ones to contribute to your wedding fund as a gift. Discuss these options with your partner to determine the best approach for financing your dream wedding.
Guest Experience
When planning a destination wedding, it's important to ensure that your guests have a memorable and enjoyable experience. Consider their accommodation options, arrange transportation logistics, and plan activities and excursions to make their trip special.
Accommodation Options
Provide your guests with a range of accommodation options that suit their preferences and budgets. Research hotels, resorts, and vacation rentals near your wedding venue to provide a variety of choices. Consider negotiating group rates or room blocks to secure discounted prices for your guests. Communicate accommodation details clearly and make regular updates to ensure everyone is well-informed.
Transportation Logistics
Assist your guests with transportation logistics to make their journey as smooth as possible. Provide information on airports, local transportation options, and rental car services. If possible, arrange transportation from the airport to the accommodations to welcome your guests with ease. Consider organizing group transportation for wedding-related events to keep everyone together and alleviate any stress related to navigating an unfamiliar location.
Activities and Excursions for Guests
Make your guests' trip truly unforgettable by planning activities and excursions for them to enjoy during their stay. Research local attractions, landmarks, and cultural experiences that reflect the destination's unique charm. Organize group outings, such as city tours, beach excursions, or wine tastings, to allow your guests to bond and create lasting memories. Provide a detailed itinerary and any necessary information to ensure everyone can participate and make the most of their time at your wedding destination.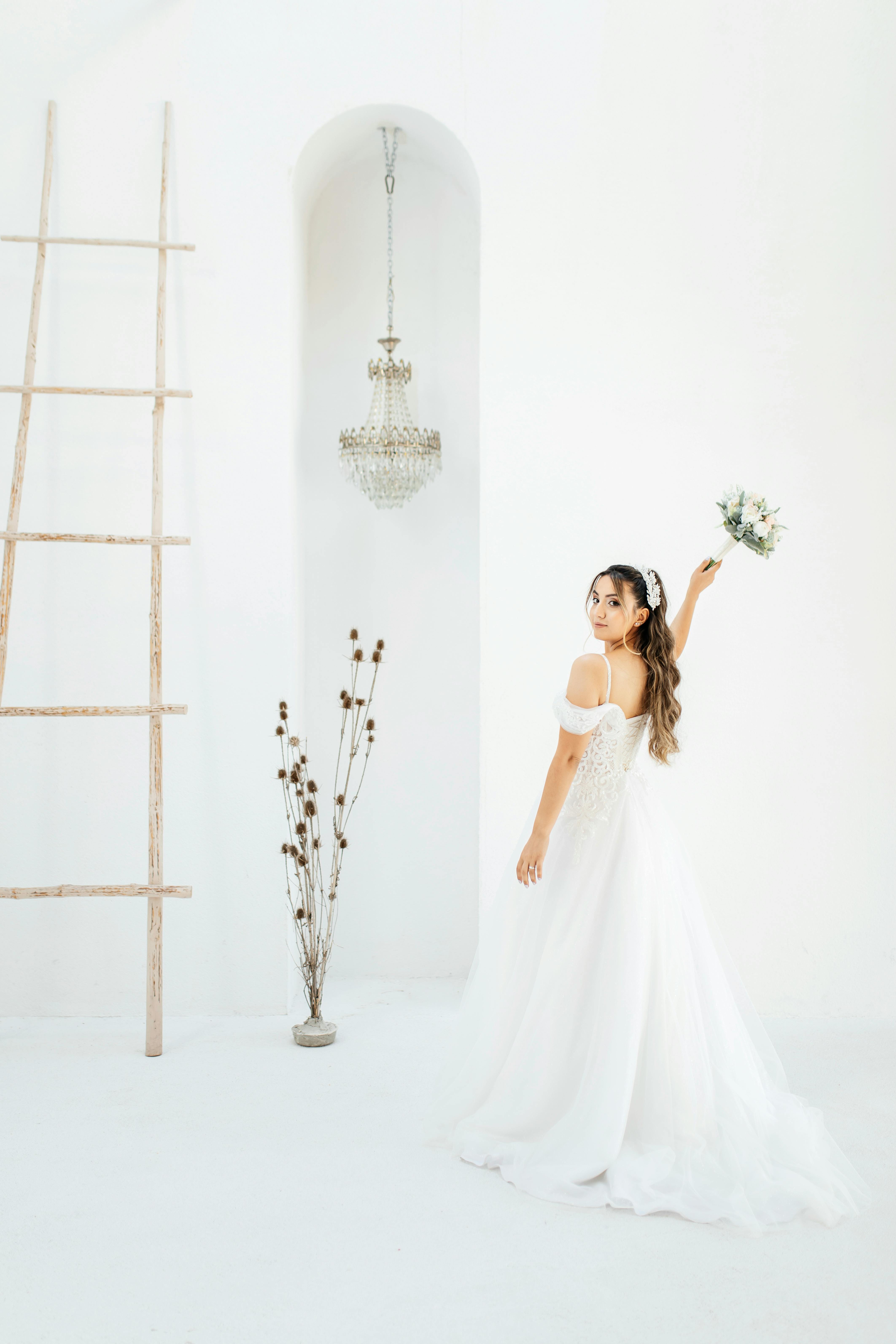 Venue Selection
Choosing the perfect venue sets the stage for your dream wedding. Consider the aesthetics, logistics, and different types of venues when making this important decision.
Finding the Perfect Venue
When selecting a venue, focus on finding a location that aligns with your vision and accommodates your guest count comfortably. Whether you choose a beachfront resort, a romantic garden, or a historic villa, make sure the venue reflects your style and provides the ambiance you envision for your special day. Visit potential venues, if possible, to experience the atmosphere firsthand and discuss all the details with the venue staff.
Indoor vs. Outdoor Options
Decide whether you prefer an indoor or outdoor wedding venue based on your personal preferences and the climate of your chosen destination. Outdoor venues, such as beaches or gardens, provide breathtaking natural backdrops but may require backup plans in case of inclement weather. Indoor venues, such as elegant ballrooms or historic buildings, offer a controlled environment and may be better suited for certain regions or seasons. Consider the pros and cons of each option to select the most suitable venue for your wedding.
Different Types of Wedding Venues
There are various types of wedding venues to consider when planning your destination wedding. Some popular options include resorts, hotels, private villas, vineyards, and historic landmarks. Each type of venue offers a unique atmosphere and amenities. Consider the specific needs of your wedding, such as guest capacity, catering options, and availability of accommodations, when evaluating different venue types. Work closely with your wedding planner and venue staff to ensure that your chosen venue can accommodate all your requirements.
Cultural Considerations
When planning a destination wedding, it's essential to respect and incorporate the local traditions and customs of your chosen destination. Understanding the local wedding etiquette and incorporating cultural elements will make your ceremony even more meaningful and respectful.
Respecting Local Traditions and Customs
Research and understand the local traditions and customs related to weddings in your chosen destination. Incorporate elements of the local culture into your ceremony or reception, such as traditional attire, music, or rituals. Seek guidance from your wedding planner or consult with locals to ensure that you approach these customs respectfully and appropriately. Embracing the local traditions will create a more immersive and authentic experience for you, your partner, and your guests.
Understanding Wedding Etiquette
Familiarize yourself with the wedding etiquette specific to your destination. Different cultures may have varying expectations regarding attire, ceremony proceedings, and gift-giving. Take the time to educate yourself and communicate these customs to your guests, so everyone is aware and can participate appropriately. This awareness shows respect for the local culture and helps your guests feel more comfortable in a new environment.
Incorporating Cultural Elements into Your Wedding
Incorporating cultural elements into your destination wedding can create a unique and memorable experience for everyone involved. Whether it's serving traditional dishes, performing local dances, or incorporating meaningful symbols, embracing the local culture adds depth and authenticity to your celebration. Discuss these possibilities with your wedding planner and local vendors to brainstorm creative ways to infuse cultural elements into your ceremony and reception.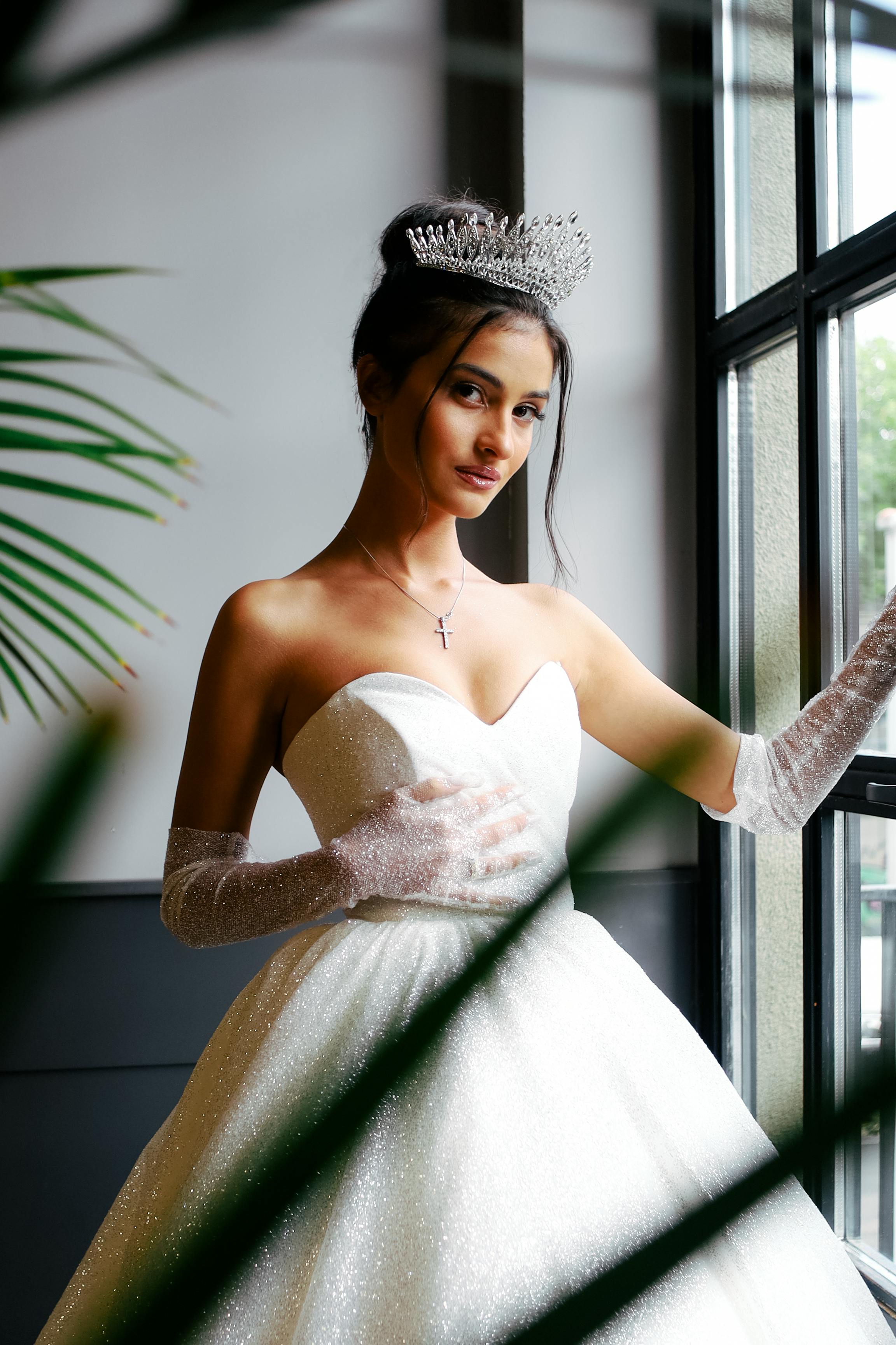 Logistics and Travel Planning
Preparing the logistics and travel arrangements for your destination wedding ensures that you and your loved ones can attend the celebration without any hiccups. Booking flights and accommodations, organizing transportation, and managing travel documents are crucial aspects to consider.
Booking Flights and Accommodations for the Wedding Party
Start by planning the travel arrangements for the wedding party, including you and your partner. Research flight options and book well in advance to secure the best deals. Consider booking a block of seats on the same flight to keep everyone together and create a festive atmosphere from the moment you depart. Arrange accommodations for the wedding party, ensuring that they are conveniently located near the venue and offer the necessary amenities for a comfortable stay.
Organizing Transportation for the Wedding Day
Transportation logistics on your wedding day are essential to ensure that everyone arrives at the venue on time and with ease. Coordinate with local transportation providers and consider hiring shuttles or private drivers to transport your guests to and from the venue. Having designated transportation also helps ensure that all your guests can enjoy the celebration without worrying about navigating unfamiliar roads or parking.
Managing Travel Documents and Visas
Inform your guests about any essential travel documents and visa requirements necessary for the destination. Provide clear instructions on how to obtain any necessary visas or permits, and offer assistance as needed. Pay attention to any expiration dates on passports and advise your guests to ensure their documents remain valid throughout their travel and during the duration of the wedding festivities.
Wedding Ceremony and Reception
Creating your dream wedding ceremony and reception is the highlight of the planning process. From designing the ceremony to selecting food and beverage options, every detail contributes to a magical and memorable experience.
Creating Your Dream Ceremony
Design a wedding ceremony that reflects your love story and the destination's unique charm. Collaborate with your wedding planner to craft a personalized ceremony that includes meaningful rituals or readings. Choose your vows carefully, ensuring that they convey your love and commitment to each other. Consider incorporating local traditions or customs to add an extra layer of authenticity and create a memorable experience for you, your partner, and your guests.
Designing the Perfect Reception
Your wedding reception sets the stage for an unforgettable celebration. Collaborate with your wedding planner and venue staff to design the perfect reception space that matches your style and dream aesthetic. Consider the layout, lighting, and decor elements that will create a warm and inviting atmosphere for your guests. Personalize the space with unique touches that reflect your personalities and the destination. Work closely with your wedding planner to plan the seating arrangements, entertainment, and other details that will make your reception one to remember.
Selecting Food and Beverage Options
Food and beverage play a crucial role in creating a memorable wedding experience. Research local cuisine and discuss options with your wedding planner or venue staff. Consider incorporating traditional dishes or flavors from the destination to provide an authentic culinary experience for your guests. Whether you opt for an elaborate multi-course meal, a buffet-style feast, or a family-style dinner, ensure that the menu aligns with your preferences and caters to any dietary restrictions or allergies of your guests. Pair the food with thoughtfully selected beverages to complement the flavors and elevate the dining experience.
Legal and Administrative Requirements
Navigating the legal and administrative requirements is an integral part of planning an international destination wedding. Understanding the necessary permits, licenses, and working with local authorities ensures that your marriage is legally recognized.
Marriage Licenses and Permissions
Research the specific requirements for obtaining a marriage license in your chosen destination. Each country or region may have its own set of procedures and paperwork necessary to make your union legally binding. Make sure to provide all the required documentation within the specified time frame. Work with your wedding planner or consult with local authorities to ensure that you are following the necessary steps and obtaining the appropriate permissions.
International Marriage Laws
Familiarize yourself with the marriage laws and regulations of the destination country. Understand the legalities surrounding marriages between non-residents and any specific rules or restrictions that may apply. Consult with legal professionals or your wedding planner to ensure that your marriage complies with all relevant regulations and is recognized in your home country.
Working with Local Authorities
It's essential to establish open lines of communication with the local authorities in your wedding destination. Work closely with your wedding planner to obtain any necessary permissions, permits, or licenses required for your wedding ceremony and reception. Keep all relevant documents organized and easily accessible for any inspections or requests from authorities throughout the planning process. Building a good relationship with local authorities will help ensure a smooth and legally compliant wedding celebration.
Post-Wedding Considerations
Once the celebration is over, there are a few post-wedding considerations to keep in mind. Taking care of official marriage documents, shipping wedding gifts, and planning a honeymoon are all important aspects to address after the wedding.
Obtaining Official Marriage Documents
After the wedding, make sure to obtain official marriage documents that are recognized in both your wedding destination and your home country. These documents may include marriage certificates, local marriage licenses, and any other legal paperwork required for your marriage to be legally recognized. Consult with your wedding planner or local authorities to navigate this process successfully.
Shipping Wedding Gifts and Decorations
If you received gifts and decorations that cannot be easily transported, consider shipping them back home. Research shipping companies and international shipping regulations to ensure that your items are packaged securely and shipped safely. Plan ahead and allocate a budget for shipping expenses to avoid any last-minute surprises.
Planning a Honeymoon
Finally, take the time to plan and enjoy a romantic honeymoon after your destination wedding. Whether you choose to stay at your wedding venue or explore a different location, make sure to prioritize relaxation and quality time with your partner. Discuss your preferences and interests as a couple and select a destination or itinerary that suits both of your desires. Look for special honeymoon packages or deals to make the most of your post-wedding getaway.
Destination weddings offer a unique and unforgettable experience. With careful planning, coordination, and consideration of all the necessary details, you can create the wedding of your dreams in an idyllic international location. From choosing the perfect destination to managing logistics and incorporating cultural elements, each step contributes to an extraordinary celebration that you and your loved ones will cherish forever. Embark on this journey with excitement and let your destination wedding become a beautiful chapter in your love story.